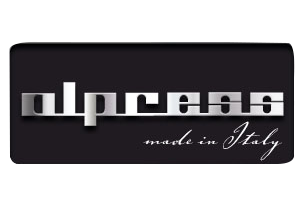 ALPRESS S.r.l. 
Pavone del Mella Brescia 
Italy
Founded in 1972 :
A High Pressure Die Casting Foundry, is a family owned Company,using the cool chamber method. Alpress produces standard and custom Aluminum solutions in many diverse markets. We operate in 15.000 sq. mt. facility encopassing a manufacturing area of 8.000 sq. mt    With our 14 fully automated HPDC machines, from 400 to 2.350 t. We have the technology and the expertise to ensure our Customers' Expectations are met and exceeded. 
Alloys:  EN AB 46000 – 46100 – 46500 – 43400 – 43500 – 44100 – 44300 – 47100 – 48000 // SILAFONT 36 //  5075 MG
Human Resources: 33 Workers – 11 Technicians/Quality – 4 Warehause Workers – 6 Employees – 2 Managers – 2 Agents Sales Advisors
Turnover Trend: 2013 22,7 M.€ – 2014 24,2 M.€ – 2015 25,0 M.€ – 2016 26,7 M.€ – 2017  29,5 m.  Budget
Turnover 2016: Automotive 51% – Gas Automotive 4% – Reduction Gear 8% – Appliances 2% – Hydraulics Components 10% – Pneumatic actuators 5% – Air Compressors 6% – Lighting 6% – Construction 1% – Others 7%
Furnaces Dept.:  1 Striko Tower f. with melting capacity of 3.000 kg/h –  4 Furnaces for special alloys, with melting capacity of 1200 kg/h each
Casting Dept.: 2 OMS 400 t. – 3 OMS 650 t. – 1 Maico 750 t. – 1 OMS  900 t. – 1 OMS 1000 t. – 2 OMS 1150 t.  – 1 OMS 1350 t.  – 1 OMS 1800 t.  –
1 – OMS 2350 t.  // Only Die-Casting Machine integraded robotic trim via Kuka robot // Each  High Pressure Die-Casting Machine is connected to the Central PC so that production data can be processed in real time and transferred to: Production, Logistic and  Quality Deptartment.
Quality Controls:  3  Gilardoni RX  systems (withing an armored booth) for Radioscopic testing, one of with Computer Tomography – 2 Coordinate measuring machine CMM "Mitutoyo" – 1 Mitutoyo Profile Proyector – 1 Spectometer for the Chemical composition analysis of alloys – 1 Digital Meter for HRC, HRB and Brinnell Hardness testing- 1 Microscope for Metallographic analysis – 1 Microscope/enlanger for surfaces occurs –  1 Rolling test machine – 2 Tensile and comprensive test machines – a Digital roughness "Mytutoyo"
Quality Certificates :  UNI EN ISO 9001:2008 – ISO TS 16949:2009 –  ISO 14001:2015 and BS OHSAS 18001:2007 withing the year 2017
Technical Dept:   1 Laser Prototype Study Machine – Casting Simulation – CAD and Software Autocad Etc…
Alpress Main RISK and Risk Reducion: Complete Signalings  on the risks with instructions for the workers and for the guest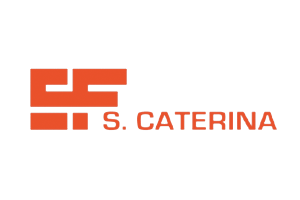 Santa Caterina S.r.l.
Lonate Pozzolo
Varese – Italy
Founded in 1960:  
Santa Caterina Srl, is a family owned Company whose main aim is to constantly improve the supply of its products in order to achieve and constantly improve customer satisfaction. Santa Caterina S.r.l.  is specialised in the production of all copper alloys (aluminum-bronze, bronze, brass).
The New Foundry: Since 1 September 2015  with a production ranging from 0.250 to 2500 net kg per cast and 3 production lines: a Belloi & Romagnoli automatic one, a semi-automatic one and a chemical one for heavy mass production and hand forged pieces. The foundry has a complete laboratory; it can certify to customer and international standards; it is also Certified to supply the US Navy.
Total area: 25.000 Sqm. – Covered area: 7.000 Sqm.  –  Furnaces: 4 Inductotherm furnaces, two  1200 kg capacity  – two  1500 kg capacity –
Total casting capacity :  5,400 kg  – 45' each.
CERTIFICATION AND CONTROLS
R.I.N.A. no. 2392/99/S UNI EN ISO 9001:2000 – IQNET R.N. 25/02/2003 IT-11079
PED MI PP 65 – 11/10/2012 – 2017
LLOYD'S REGISTER – Certificate no. MD00/4111/001/7b – 12/03/2013 – 16/01/2016
The patterns are verified, catalogued and stored for each customer.  All pieces are visually inspected internally during flash moulding, shakeout, deburring and sandblasting  – Metal is bought from highly qualified suppliers to meet customer requirements . The company cooperates on a permanent basis with technological, R&D and technical support centres
Measuring instruments:
Spectrometer –  ZEISS system 3D measuring control  – Various gauges  – Thickness gauges  – Profilometers
Permanent cooperation with external test laboratories for:
Penetrant liquid testing  – Tensile testing  – X-Ray inspection –  Crack inspection with mechanical and non-mechanical testing – Castings are always supplied with the required certificates
PATTERNS:
Santa Caterina uses 6 Wood Pattern Makers, 3D system metal and 3D system resin-bonded silica block pattern making. The cores are manufactured by 9 external core-making shops:  3 for cold-formed and hot-formed impellers – 3 for medium and large-scale production  – 3 for small-scale production and rapid prototyping
ACTIVITY SECTORS: Pumps – Valves – Offshore – Naval –  Firefighting – Medical – Mechanical – Marine Engine – Desalination – Defense  – Etc..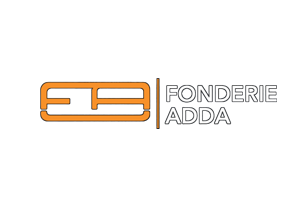 FONDERIE ADDA S.r.l.  
Olginate
Lecco – Italy
Founded in 1962:
Is a family owned Company, economically sound with a special attention to Quality and to Customer Service. Adda produces grey iron, giving preference to small and medium series but in some cases Adda also provides high series products.  These are Adda main features:
Cast iron type:   EN  GJL  200 – EN GJL 250 – EN GJL 300 – EN GJL 350 – GH 190
Turnover: 11.000.000 M. €
Share Capital: 1.000.000 €
Covered area: 4.500 Smq.
Total area:  5.500 Smq.
Tons 2016:  5.300 tons
Absolute Ton:  6.000  for workshif
Workforce:  41  Eight workers: 28 workers – 11 employees –  1Manager  1 Commercial Manager Advisor
More than: 65  Customers
More than: 15  Sectors of industrial activity
More than: 3.000  Active References
Certifications:   A.I.A.   Of  Regione Lombardia:  Environmental   –  UNI EN ISO 9001 : 2008 –  Certiquality
Quality Dep.:  Testing department equipped with the most performing devices according to Costumer's Regulations and  Manufacturer 's  specifications – +GF+ Equipment for measuring molding sand characteristics   –  1 BAIRD spectometer for the chemical analysis of the casting iron produced, and for rough material –  1  Reicherter 3000 durometer – 1   Leitz  microscope  with camera for micrographic test  -Complete set  of devices to check dimensions and depth of casting   –  Complete set of gauges
Moulding Line: Automatic line SAVELLI FORMIMPRESS (2004) –  box sized  1050x815x300+300  – max 120/h.
Weights can be produced:  from 0,300 grs. to 120kg. Max
Sectors:    Agricolture Machinery 15%  –   Electric Engines 5%  – Firefighting 6% –  Machine Tools 4% –  Mechanical Automotive 15%  – Pumps &  Motorpumps 15%% –     Riductor Gears 15%  – Mechanical Transmissions 5% –   Industrial Vehicle 10%   – Trucks & Tractors 5% – Others 5%


LINGOTES ESPECIALES S.A.
Valladolid    
Castiglia y León – Spain
Established in Valladolid, Spain, Lingotes Especiales SA is a company dedicated to the design, development, casting, machining and assembly of grey and ductile iron components for use mainly in automotion, electrical appliances and civil engineering. Established as a Public Limited Company on 20 July 1968, we have a purpose-built iron foundry as our flagship.
Frenos y Conjuntos S.A., our wholly-owned subsidiary, began operating in 1997 and is dedicated to the machining and assembly of Automotive components, essentially brake discs and drums, fly-wheels or pressure-plates. It also handles finishing services, coating and other additions to components destined directly towards original equipment in automotion.
Our modern facilities boast the most advanced production systems which compete on a world level, from induction furnaces capable of melting 170.000 tons p.a. to state-of-the-art finishing facilities
We also have a large-scale core-shop allowing the custom-production of state-of-the-art products and safety components, specialised in brake discs. All this takes place on our 80.000 Sqm.  area, 25.000 Sqm. covered of which are under roof where our world-class energy-efficient foundry can be found.
We also have a 15.000 m2 plant (5.500 m2 under roof) which contains the latest coating, machining and assembly production lines using cutting-edge technology. Our aim is to deliver fully-finished parts ready for assembly by OEMS.
The weight range of our products is from 0.1-30 kg for both grey and ductile metal castings.
Certifications: UNI EN ISO 9001:2008 AENOR – UNI ENE ISO TS 16949:2009  AENOR
The company has the Spanish "Integrated Environmental Licence". What is more, the group's plants are all ISO 14001:2004 certified.
Human Resources: We firmly believe that, in order to compete in ever-demanding markets, we need to place special emphasis on training. The objective of the "Annual Training Plan" is to equip our workforce with the necessary skills to carry out the aims of the business.
One of our main strengths is the dedication and motivation of our personnel meaning we can better adapt to changing circumstances, be it in processes or programs. Using this versatility we are able to maintain the high levels of quality and cost-saving which our clients demand, even in adverse circumstances.
We have developed a highly – skilled and competent workforce capable of adapting to a globalized marketplace which is increasingly competitive and where our clients are demanding even more specialization.
One of the major concerns of the company is Risk Prevention in the Workplace, which is entwined into every level and area and comprises 20% of all the time spent in our continuous training programs.
The company strictly complies with the current regulatory framework, subjected to audit with the required frequency, to provide the optimum level of protection for our employees in this field.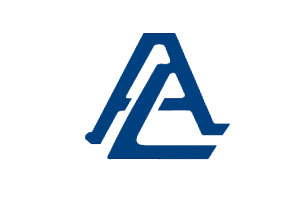 Aceros  Moldeados de Lakunza S.A.
Arbizu – Navarra
Spain
Founded 1977;
Is a family owned Company, manufacturer of steel parts through bake foundry system (static), searching to meet the requirements of even the most demanding customers.
AML S.A.  main features:
Headquarters,:  Building  4,000 sqm covered  out total  area 12.500; the Foundry : It is in Lakunza, 7.000 sqm covered out total 10.000 sqm
Lines: Automatic moulding line max chassis dim. 1200x1500x800 mm – Hand moulding line max chassis dim. 2.800x2.800x2.500 mm
Melting Furnaces: 1 with a capacity of 1500 kg – 1 with a capacity of 2500 kg – 1 with a capacity of 2000 kg – 5 ladles, with a cap. From 1300 to 6000 kg
Shot Blasting: One Tunnel machine with  a 8000 kg for carbon steel – One sand Blasting tunnel with a 6000 kg for stainless steel –
Heat Treatment Facilities: A 6 electric furnace  max Tª 1050° – A 10 t. gas furnace  max Tª 1275 ° – Two water pools for hardening & quenching.
Quality Dept.:  1 fix & one portable Spectometer for Chemical analisys – Faro ScanArm of 2,7 mt with Edge ScanArm for dimensionals controls – Tensing Machine for bending and traction testing – Charpy pendulum – Table Durometer  for Rc, Rb, and Hb.
QUALITY CERTIFICATES: ISO 9000 – ISO 14000 – AD MERKBLATT – LLOID'S REGISTER – DNV – PED – ABS – NKK – GL – BV – KR – NORSOK
Non desctructive tests:  one portable equip. Magnetic particles test – Dye penetrant facility with 3 working areas and water recycling process- ultrasound equip. One Bunker for radiographic examinations with Iridium and Cobalt equip.
Markets Sectors : Valves – Pumps – Off Shore   – Hydraulic Appl. – Nuclear Power Plants – Naval – Marine Applications – Railway – High Energies – Chemical – Machinery – Thermal – Defense –  Hydraulic – Desaination – Gas – Petrolchemical – Paper Ind. –  North see – etc.
Internationals Projects :  Reverse Osmosis Desalination plants:  (Adelaide (I & II ) – Perth (I & II ) – Tenes – Barka – Al Dur
Nuclear Plants : Olkiluoto (OL3)  – Flamanville (FA3) – Taisan
MATERIALS: Carbon steel – Stainless steel – Duplex & Superduplex – Low temperature – Nickel Base Alloys – etc .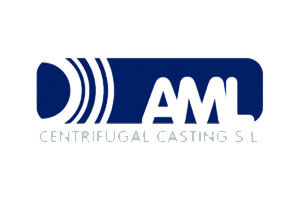 AML  CENTRIFUGADOS CASTING S.L.
Arbizu Navarra – Spain
Founded 2010:
Is a family owned Company,  whose main activity is Sand &Centrifugal Casting, Cutting,  Machining and trading of cast and forged pieces. We are specialized in the production of parts up to a max diameter of 1.200 mm, for iron, carbon steel, stainless and nickel base alloys for the petrolchemical, food, gas and chemist applications Headquarters,:  It is in Lakunza, Quality Dept.:  Within the company, Quality is understood as a work philosophy that concerns and involves all the elements that are part it, from each dept. to each   and every member of their active involvement in  quality: MATERIALS: Carbon steel – Stainless steel – Duplex & Superduplex – Low temperature – Nickel Base Alloys – etc.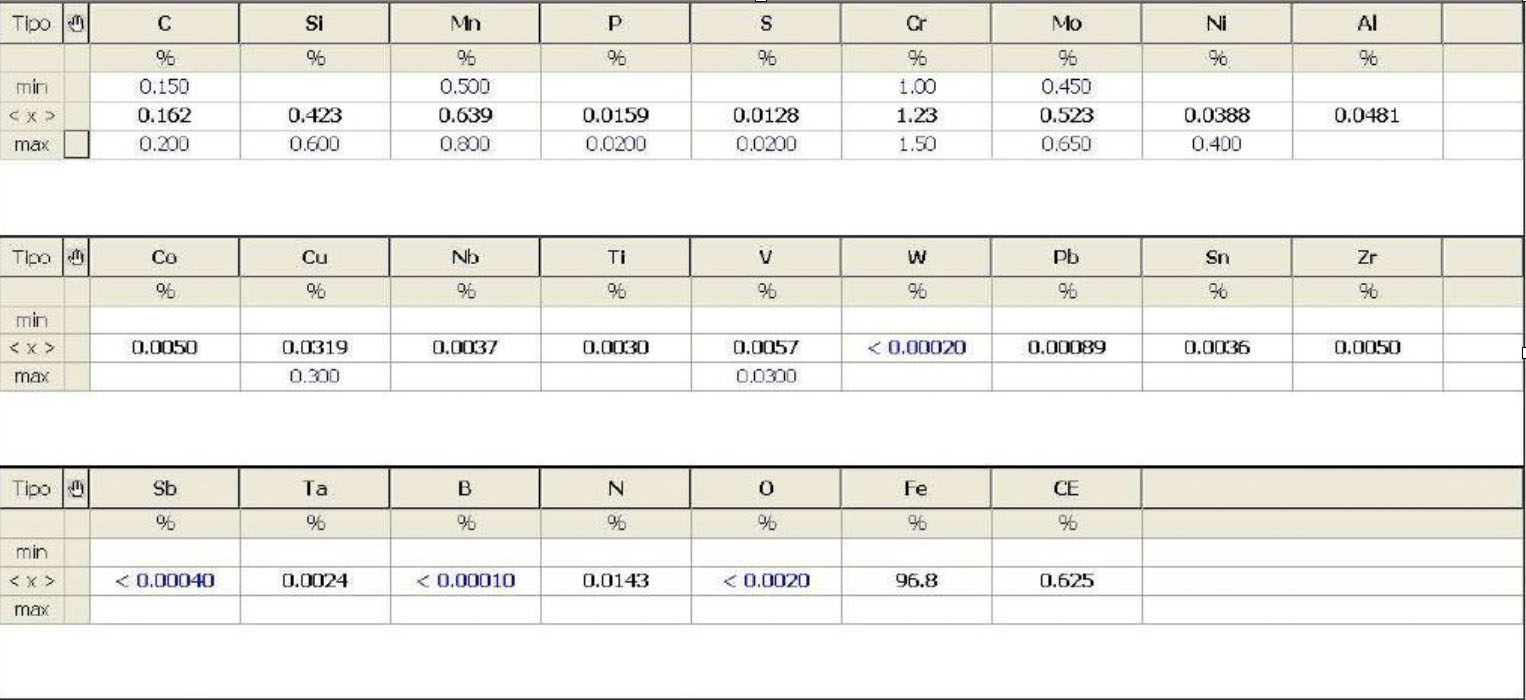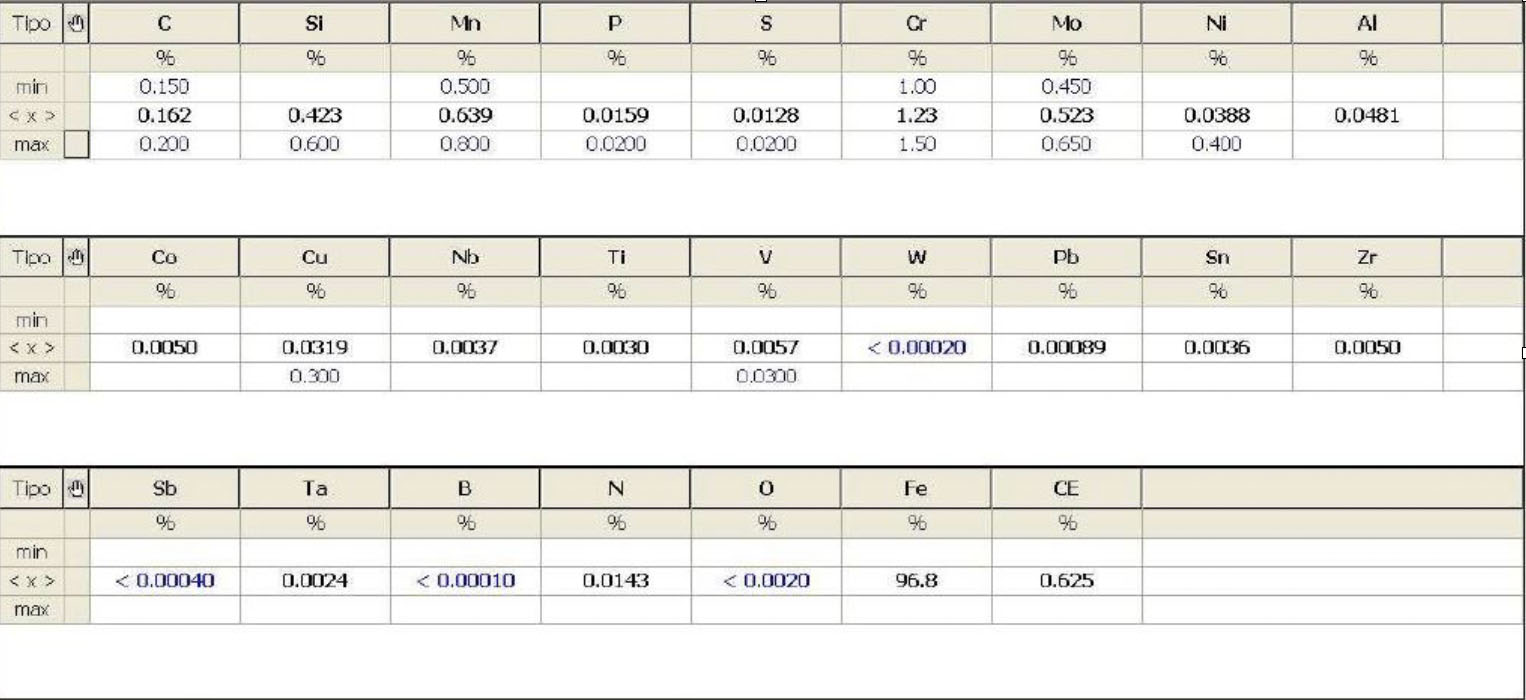 Quality Certificate:  We are working under an integrated UNI EN ISO 9001:2008 – Quality Managemnt Systems OCA Alloys: AISI: 316  – 304  –  410 – 420 –  or CF8M – CF8 – CA15 – ASTM A350 LF2 – DUPLEX 1.4462 or F51 (S31803) -1.3964 – 1.4539 – Ni-basis or Hastelloy Others: 1.4581 – 1.4460 – 1.4340 – 1.4404 ……… Valve Balls &  Special Products: Our products can be supplied, as :  Tube sections for their further machining – Shaped pre-machining pieces – Completeley finished pieces as  per drawing; Solid and Hollows balls , nominal diam. From ½ to 48'' with various designs such as  floating, trunnion mounted, three way ''T'' and ''L'' – Sea Rings Other small parts like valves seat rings with high grade of dimensional accuracy and precision – we always have material available to store   Bodies and Laterals